Automotive deliveries on time for Tracomex
Task
We partnered with Tracomex and created a mobile delivery tracking solution to accelerate car deliveries. Delivery cycles went down from weeks to days and eliminated delivery errors.
Client

Grupo Tracomex

Services

Platform Development

Industry

Logistics
Challenges
Logistic errors that turn into delivery's delays
The growing demand for new cars in Mexico has elevated these logistical challenges. The issues around delivering finished cars that Tracomex is dealing with represent significant problems plaguing many businesses today. Management is looking at how to empower drivers with the right tools to eliminate errors and expedite bottlenecks. How to reduce shipping time, so customers get their new car faster?
Approach
Deliverying presicion on time
We partnered with Tracomex to build their mobile delivery tracking system. It simplifies the process of sending car shipments and tracks the delivery trip. Additionally, it is following Mexican regulation NOM-SCT-2-087-2017.
No more shipping errors. Employees can verify the shipping manifest using their smartphones. They simply scan the vehicle's VIN (vehicle identification number) to begin a new delivery.
An onboard smart digital tachograph was put in place to track driving hours, rest hours, the number of stops, average speed, real-time location, travel route, and others. All are done in accordance with Mexican regulations for carrier compliance (NOM-SCT-2-087-2017). Additionally, our system allows the driver to track delivery irregularities and record any damage done to the vehicle.
Once the driver delivers a unit, the delivery receipt is generated automatically and immediately sends an electronic invoice to the customer. In summary, we delivered a full-featured mobile delivery tracking system.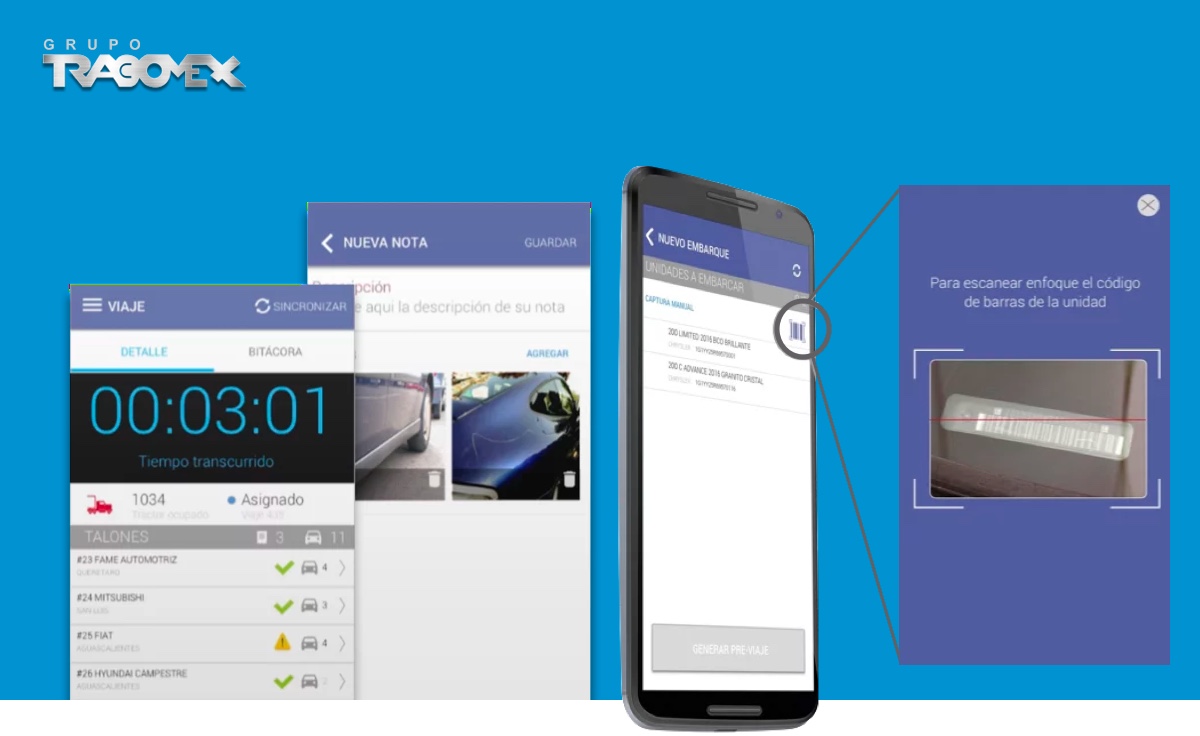 Impact
Solution by the numbers.
Customers receive their new cars 2.5 times faster
32% decrease in logistics costs due to error prevention
Ready to talk
Got a
project in mind?
We are looking forward to helping you make the first move today.