In recent years, online business has been increasing more and more and obtaining more consumers, through online stores. Many international companies, of any type of products, have chosen to transfer their businesses to the Internet world, which has become more common day by day, both during pandemic e-commerce has grown exponentially.
WHAT ARE THE ONLINE STORES?
Online stores (also known as electronic or virtual stores) are a type of commerce that is used to carry out transactions through computer networks, this within a website or a certain mobile application, in order to buy or sell products or services.
HOW DO ONLINE STORES WORK?
Virtual stores generally use the same procedure to function, although some have individual functions or additional options. Companies, brands or sellers, through their applications or websites, make available to the customers images of their products or services, as well as their specifications (costs, materials, delivery times, etc.), this provides the customer the possibility of making purchases anywhere in the world, at any time and with great speed, not to mention the opportunity to compare products from different stores without leaving home.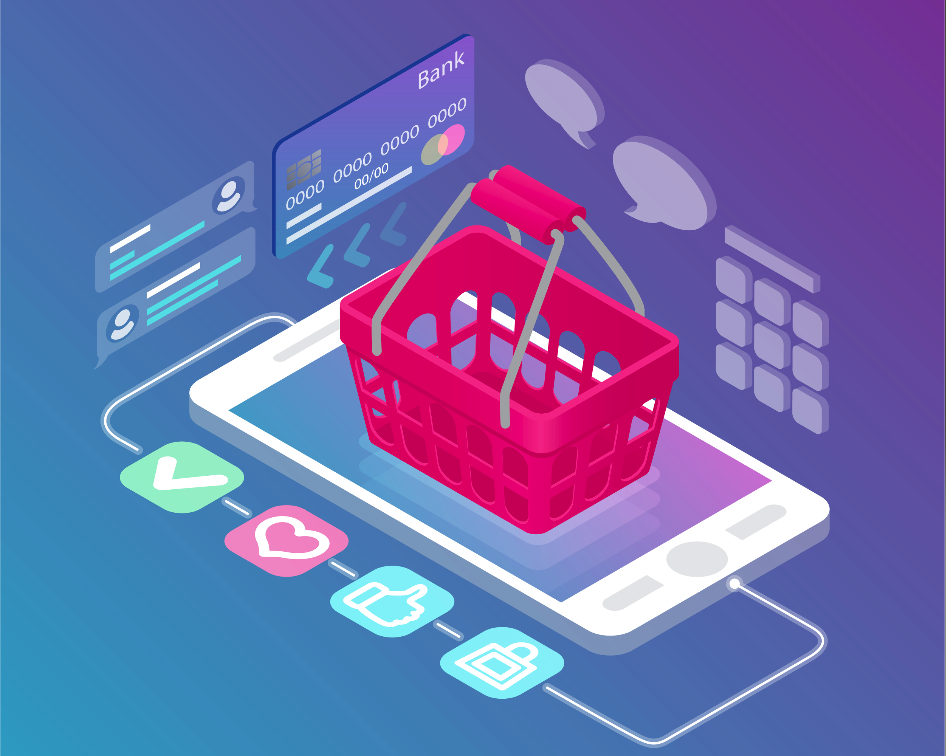 Most of these online stores offer customers the possibility that, from the application or the website, they can evaluate the products purchased, and these same ratings are very useful for future buyers who are interested in certain products and want know more about its quality, and often influence the decision whether or not to buy the items.
Almost all electronic stores require the user to create an account in order to use the site or the application, these accounts are created from personal data such as email, name, address, phone number, and, if necessary for payments, also the details of a bank card.
Commonly, to make purchases in online stores, the products or services purchased are paid with credit or debit cards, payment services such as PayPal, bitcoin, some stores also manage the accumulation and use of points for their products, some more accept direct bank transfers, or cash payments in different types of establishments, which when paying give the customer some number or code to send to the online store and thus verify that their payment has been made and, therefore, can send their products. For the delivery of the products, the stores use packages or, if the client prefers, they can go to the branches to collect them. If there is any dissatisfaction of the customer for the purchased product, there is a possibility that the online store will make a refund if such disagreement is related to material damage, operational problems, poor quality, etc.
ADVANTAGES OF E-COMMERCE
No need to queue to buy
It is not always necessary to have a physical store to be able to buy and sell
There are more options to compare.
Many times there are better deals online than physically
Online store availability is 24/7
Generally, communication between seller and buyer is quick and easy.
No need to always handle cash
Transactions are fast
Ability to track product when shipped
Possibility of obtaining products without leaving home.
DISADVANTAGES OF E-COMMERCE
Sometimes communication is slow
There is no possibility to test the products before buying them.
It is crucial to have a device connected to the internet
Fear of payments over the Internet (for fraud, scams, thefts)
There are additional shipping costs that the customer must cover
Sometimes there is a delay in the delivery of the products.
In case of return it can be a little more tedious
TIPS TO MAKE A SATISFACTORY ONLINE PURCHASE
Always have a secure internet connection
Take the time to learn the reputation of the online store, read the reviews and evaluations of previous customers to get a better idea of where the purchase will be made.
Always read the terms and conditions when shopping with credit and debit cards.
Do not register with online stores that request more information than necessary.
To create the online store account, always try to use a very strong password that is different from the one used for your bank accounts or important personal data.
You may be interested in this article E-Commerce for 
Now more than ever companies and customers are beginning to resort to this type of business, as the demand for new products and needs grows, consumers no longer tend to opt for traditional business models where they directly attend a physical store. , in which if they were lucky and found what they were looking for, they could buy it instantly with the inconvenience of not obtaining a very competitive price.
E-commerce during pandemic offers the consumer the ability to search among thousands of online stores without leaving their home, in this way, both consumers and suppliers obtain a mutual benefit, the operating expenses of the supplier or distributors decrease, being able to offer a more competitive price of your product to more people. Clearly, virtual stores provide many advantages, and achieving a good relationship between a physical store and an online store, allows the seller to exploit both models together, thus obtaining a better use of available sales resources and, therefore, increased demand for their products. , as well as the exponential growth of your business.